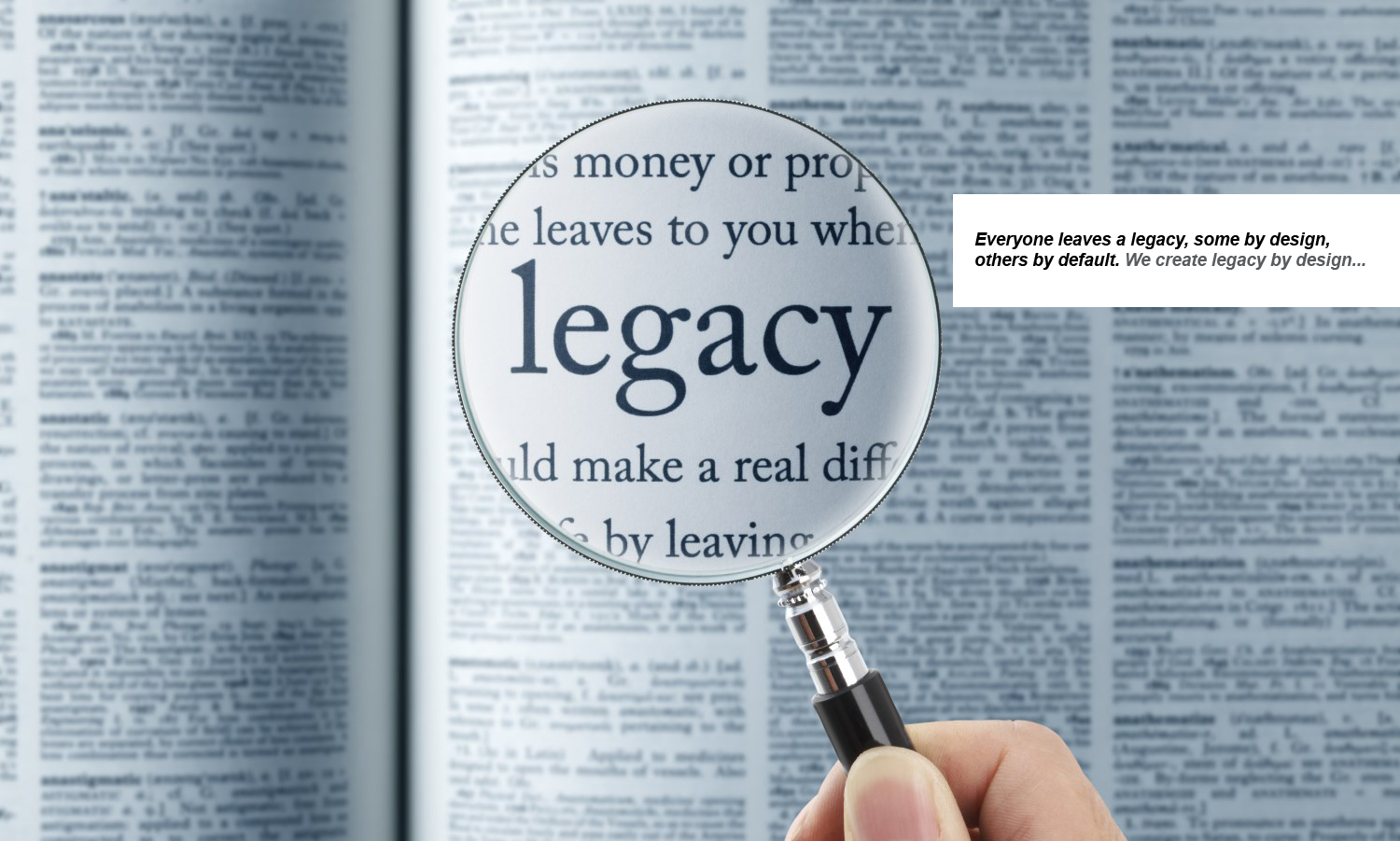 A living legacy begins with a choice.
Legacy by design, not by default.
OUR MISSION: To assist our clients, their families, and their businesses, in realizing their legacy goals by delivering the best available resources in a professional, diligent and empathetic manner while maintaining the highest ethical standards.
We have developed strong alliances with leading firms within the family office, private client service, trust, banking, insurance, and tax & legal disciplines. These Legacy Alliances are essential to providing independent best of class advice and meaningful results to the families we serve.
We are legacy builders. We engineer our client's dreams guided by the blueprints of their life's vision. It is an honor and privilege that we take very seriously. We are all-in when it comes to the fulfillment of your life's work. Nothing is more important to us.
We strive to make a positive impact on our clients, our Legacy Alliance partners, without whom we could not deliver on our commitment to our clients, and on society in general.
LegacyTrax - Our patented, interactive wealth planning platform